SARS-CoV-2 Nucleocapsid Protein (Native/Non-tagged)
A purified, soluble recombinant SARS-CoV-2 nucleocapsid protein
Technology No. 39093-1

1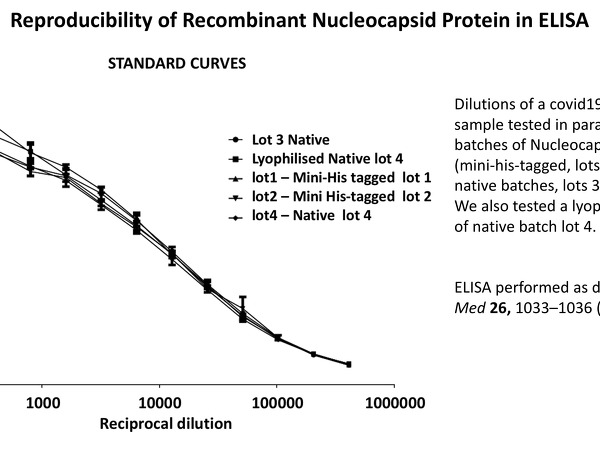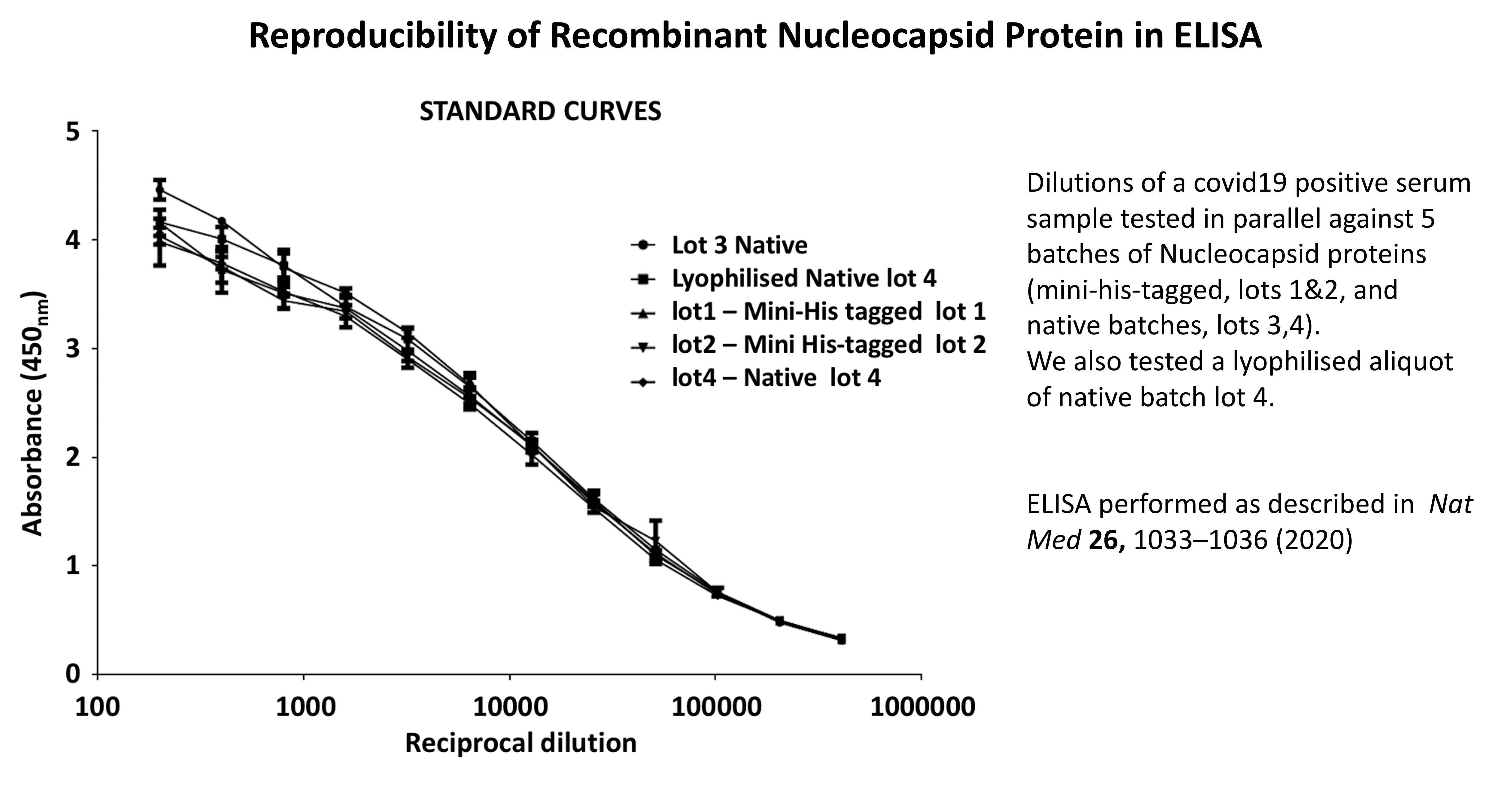 2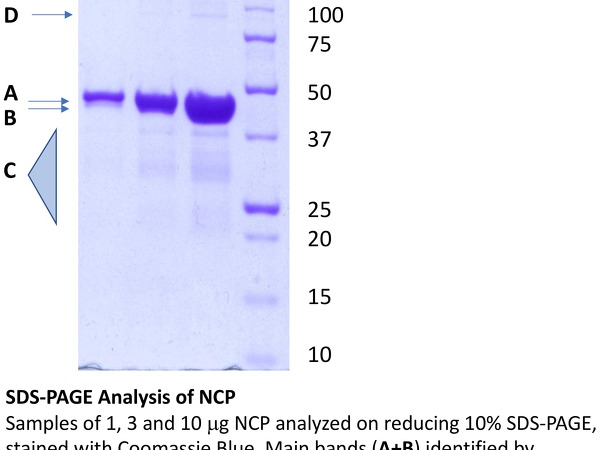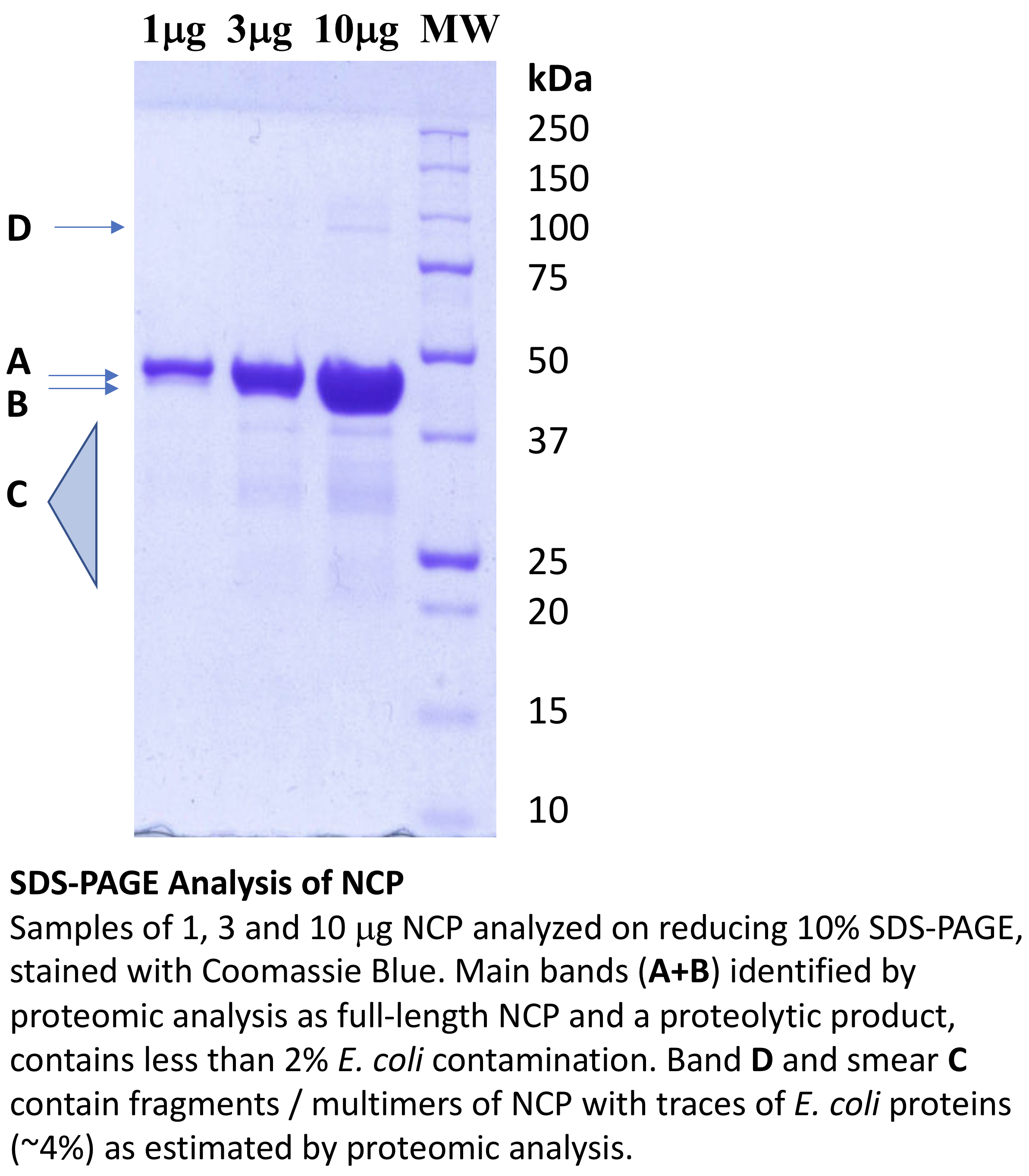 3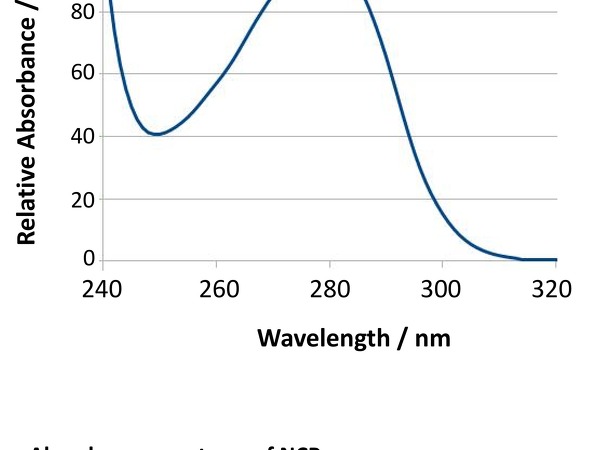 4
SARS-CoV-2 Nucleocapsid Protein (Native/Non-tagged)
A purified, soluble recombinant SARS-CoV-2 nucleocapsid protein.
This protein represents the nucleocapsid protein from the original SARS-CoV-2 strain, first identified in Wuhan.
Product Details (see spec sheet for more details)

Host: E. coli
Tag: None
Purity: >95%, assessed by SDS-PAGE.
Formulation: Aqueous solution flash frozen at -80 °C
Quantities available: 1 mg, 10 mg & 100 mg. Multiples may be ordered.
For other pack sizes/larger quantities or questions regarding aliquoting please contact us.
Please select the correct licence to reflect the quantity being ordered.
Sequence

MSDNGPQNQRNAPRITFGGPSDSTGSNQNGERSGARSKQRRPQGLPNNTASWFTALTQHG
KEDLKFPRGQGVPINTNSSPDDQIGYYRRATRRIRGGDGKMKDLSPRWYFYYLGTGPEAG
LPYGANKDGIIWVATEGALNTPKDHIGTRNPANNAAIVLQLPQGTTLPKGFYAEGSRGGS
QASSRSSSRSRNSSRNSTPGSSRGTSPARMAGNGGDAALALLLLDRLNQLESKMSGKGQQ
QQGQTVTKKSAAEASKKPRQKRTATKAYNVTQAFGRRGPEQTQGNFGDQELIRQGTDYKH
WPQIAQFAPSASAFFGMSRIGMEVTPSGTWLTYTGAIKLDDKDPNFKDQVILLNKHIDAY
KTFPPTEPKKDKKKKADETQALPQRQKKQQTVTLLPAADLDDFSKQLQQSMSSADSTQA
(Note: N-terminal Met is removed on processing in E. coli, so the product matches residues 2-419 of SARS-CoV-2 GenBank entry QHD43423.2.)

Background

The coronavirus nucleocapsid (N) protein has a structural role, binding to the viral RNA and forming the nucleocapsid. The N protein is highly immunogenic and abundantly expressed during infection which makes it an important marker in diagnostic assays for COVID-19. Recombinant nucleocapsid proteins are commonly used in viral quantification assays and in ELISAs for detection of human antibodies against coronavirus.
Keywords

SARS-CoV-2, nucleocapsid, protein, coronavirus, COVID, COVID-19, 2019-ncov
Ordering
Particular attention should be paid when selecting the licence.
Delivery and checkout questions
A £20 packaging charge is added at checkout to cover handling costs.
For UK orders: recipients are asked to provide details of their intended use for the material and to provide a courier code to cover delivery of material.

For International orders: The University ships this material internationally using INCOTERMS EXW (ex-works). The recipient is responsible for arranging delivery, insurance and payment of customs charges. Further information

Further information on the research group may be found at:

https://www.sheffield.ac.uk/medicine/people/iicd/jon-r-sayers
https://www.sheffield.ac.uk/news/nr/sheffield-coronavirus-antibody-research-1.893554
swap_vertical_circlemode_editAuthors (1)

Prof Jon Sayers

swap_vertical_circlelibrary_booksReferences (0)

swap_vertical_circlecloud_downloadDownloads (2)

Native SARS-CoV-2 Datasheet Lot4

Native_NCAP_SARS-CoV-2-datasheet_lot4.pdf

size: 1 MB, type: application/pdf

Sequence - SARS-COV-2 Nucleocapsid protein Native

SARS-COV-2 Nucleocapsid protein Native Sequence.pdf

size: 27 KB, type: application/pdf

Files marked with an asterix (*) can only be downloaded by users that have the appropriate product license. The license must be active and you must be logged into your account.
Questions about this technology?